The King's Coronation Themed Day
Published 03/05/23
On Thursday 4th May we will be celebrating The King's Coronation. Children are invited to come to school dressed in red, white and blue.
The kitchen will be serving a special themed lunch for the day: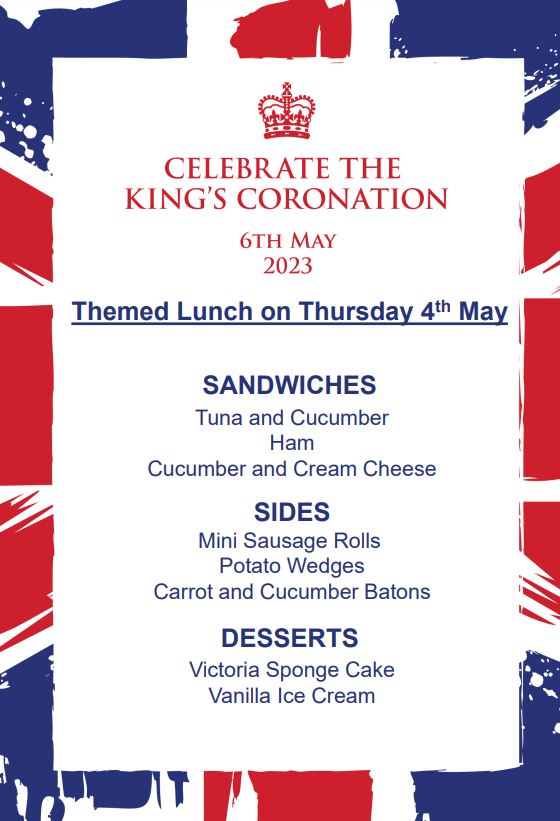 We will all be having lunch outside in the playground, so all children can enjoy together.
Read More