World Book Day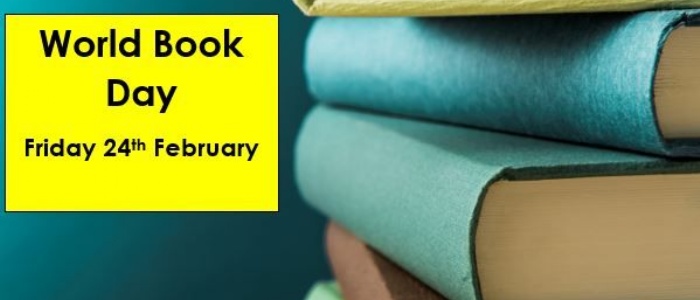 We are really excited about this year's World Book Day, which will be held at Horn Park on Friday 24th February 2023. Just like every year, we will enjoy the day by dressing up as our favourite book characters. If children have the book at home, it would also be great for them to bring it in to share with the class. Please remember that dressing up can be simple and fun - please click here for costume ideas. Reading will be celebrated across the entire week with lots of different activities, all of which will be shared on the school's twitter account.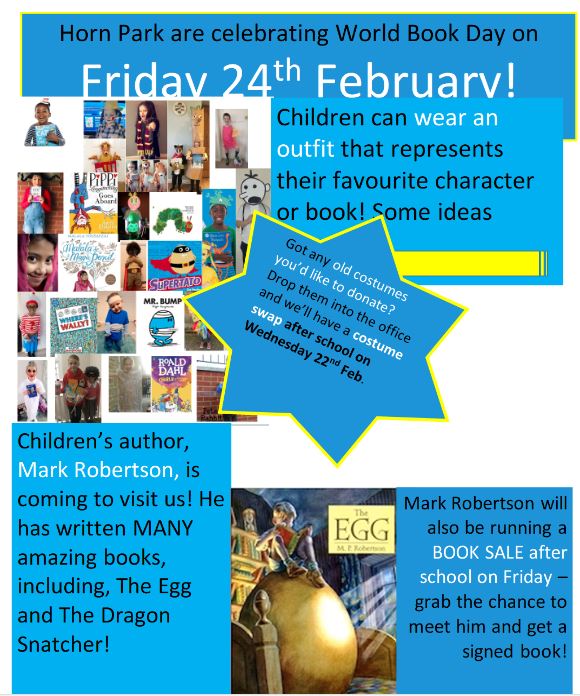 World Book Day author events On Friday 24th (World Book Day), we are delighted to be welcome author, Mark Robertson to Horn Park. He'll be giving an assembly to the whole school followed by workshops throughout the day.
Mark will be running a book sale in the cookery room, at the end of the day to bookend our World Book Day week. This is a fantastic opportunity for children to browse his books and have one signed by the author himself. Books will cost between £7-£11, these can be bought in cash or using card.
Costume Swap
Ahead of World Book Day, we will be collecting old costumes (they must be in clean, wearable condition) to offer out to families. If you have any costumes that your child has grown out of, please consider donating them! Donations can be dropped off to the school office and the Costume Swap will be held after school Wednesday 22nd February.
Book Tokens
On World Book Day, all children will be given their book token, which they can use to redeem at participating book shops (including Asda, The Works, Sainsburys and WHSmith) for free! Authors this year include Lenny Henry, Joe Wicks, Adam Kay and Nick Sharratt. Check out all the titles available here: https://www.worldbookday.com/books/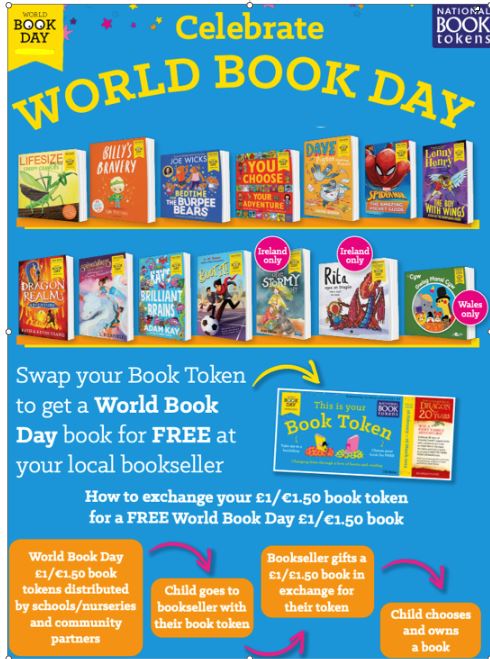 Chartwell's Themed Menu
On this day we will be having a World Book Day themed school meal - see below menu. Please complete this form by Friday 10th February if you would like your child to have a school lunch on this day. You do not need to complete this form if your child usually has a school meal on a Friday.