Our Wider offer
Forest School

Mrs Riddlesdale
Forest School Lead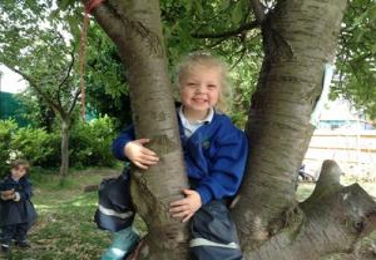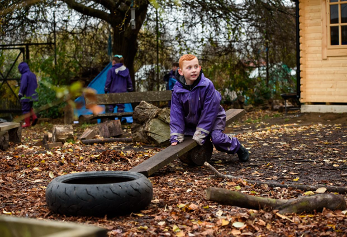 At Horn Park Primary School we strongly believe in the Forest School ethos and children's right to access the outdoors to learn and explore in a woodland type environment. At present we promote Forest School sessions across our partnership of schools. Sessions are held both within and outside of the school premises. Forest School Sites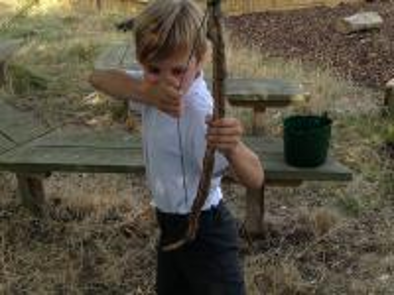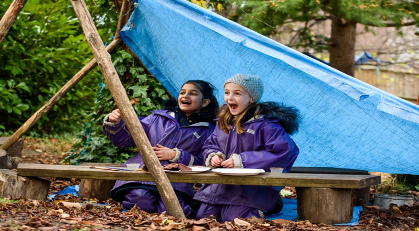 We have 2 amazing sites for our forest school sessions, both situated within the grounds of the school. Children access these sites on rotation and the children are encouraged to learn about the sustainability of forest schools and their environment. All children will have accessed forest school at some point throughout their educational journey through our school.
Forest School has its roots in Scandinavia and is based on a desire to use the natural outdoor environment to facilitate learning. The fundamental aim of Forest School is to build children's self-esteem, grow in confidence and independence and creativity, through small achievable tasks. A Forest School session is normally 2 hours long, child led, with established start and finished routines. Sessions are carefully planned based on children's interests but also includes links from the curriculum. The adults are well briefed and support and encourage children's learning and their desire to understand the wider natural world in which they live.
We provide Scandinavian Rainwear for children to put on over their uniform to keep them warm. Boots are provided but if parents prefer to supply their own clothing and boots then we would support this option.
Children start the session when they are around base camp. They re-visit forest school rules, to keep them safe and activities are broken down in stages so children understand how to access their learning and fully engage in the forest school sessions. Towards the end of the session children can share their moments in Forest School and finish with hot chocolate to end the session
Forest School is an inspirational process that offers ALL learners regular opportunities to achieve and develop confidence and self-esteem through hands-on learning experiences in a woodland or natural environment with trees. (Forest School Learning Alliance)
Please Note: Camp fires, cooking and tool use are part of Forest School sessions and are planned experiences for the children ONLY when the Forest School Leader feels the children are ready for these experiences. It is very important that the Leader has the consent and medical letters filled in and returned with any allergies/dietary needs noted. This enables the Forest School Leader to be fully informed when carrying out these experiences.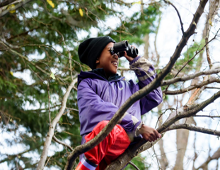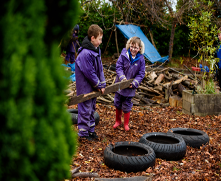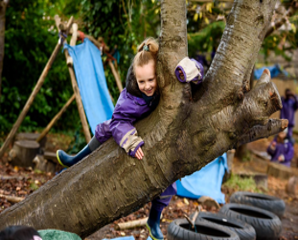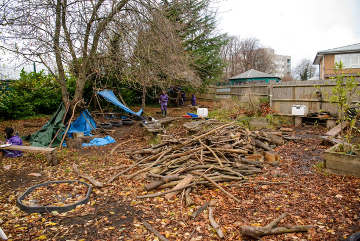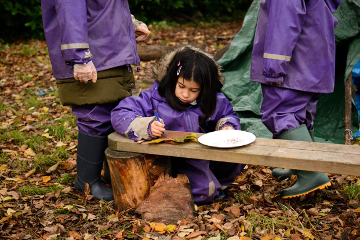 Music:
We believe every child has the right to a high quality music education and that the skills children develop through music have a hugely positive impact on many other areas of life and learning.
Singing forms a core part of what we do. All children take part in a weekly singing assembly and have music lessons with their class, in which many areas of musicianship (such as listening, notation, composition) are taught through songs and singing games.
All children in years 2-6 have the opportunity to sing as part of a choir. Our choirs work towards performances both in and out of school. Recent performances out of school have included the Music for Youth Festival at Southbank Centre, singing for residents at a local care home, singing carols at local train stations to raise money for charity.
We give every child at Horn Park the opportunity to learn basic skills on an instrument through 2 terms of 'taster lessons' with their class. Currently, all children in year 3 learn the recorder and all children in year 4 learn the violin. Children play short concerts each term to share what they have been learning with their families.
Many children and families choose to continue or start learning an instrument with a tutor, either individually or in small groups. Currently, instruments we can provide tuition for at school are:
Piano / Keyboard
Guitar
Violin
Ukulele
Recorder
Lessons take place during the school day and are taught by our specialist music teacher or by a visiting instrumental tutor. To sign up for a term of instrumental lessons, an application form must be sent to the school office before the end of the previous term (December for Spring term, March for Summer term, July for Autumn term). An application form is available to download from the website or from the school office towards the end of each term.
We believe that children can experience the enjoyment and satisfaction of performing as part of a group right from the very first stages of learning an instrument. We run an orchestra which takes place during one lunchtime per week – this is open to children in years 3-6, regardless of whether they are currently having tuition on an instrument. We also run a recorder club for children in year 4+ who wish to continue learning to a higher level after their lessons in year 3.
We work with the organisation Rocksteady who provide the opportunity for children from reception to year 6 to take part in a rock band lesson once per week and perform in a concert at the end of each term. For more information on how to sign up for rock band lessons, visit the Rocksteady website - https://www.rocksteadymusicschool.com
MUSIC PHOTOS: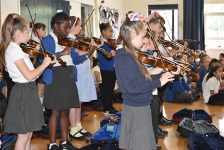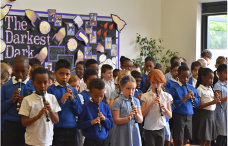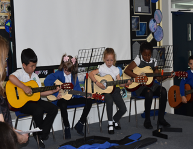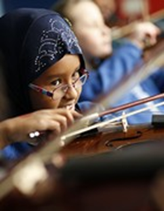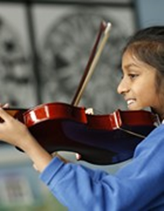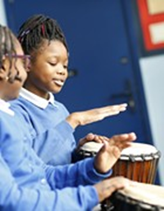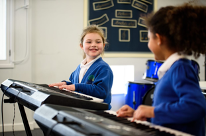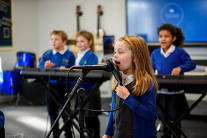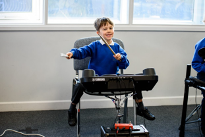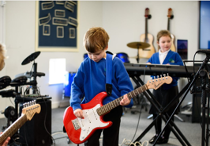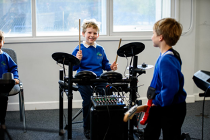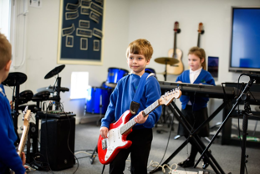 Competitive Sports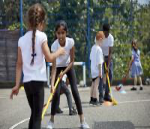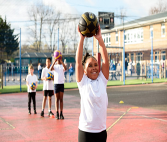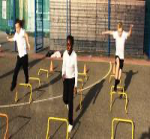 P.E. and school sports play is an especially important part of the life of Horn Park.
At Horn Park we believe that P.E. and competitive sport contribute to the holistic development of our children. Through participation, children can build and demonstrate our key values of resilience, perseverance, respect, unity, co-operation and kindness for themselves and others. We are now excited to be moving forward as a Compass Partnership and believe working collaboratively with other schools will significantly increase the amount of sporting opportunities available for our children.
Physical Education Lessons:
Children at Horn Park will have two lessons a week using a range of facilities and resources. Whilst these lessons are timetabled, there is flexibility and at times the timetable can change, so it is recommended that children bring their correct kit every day. There is space for the children to leave their kit at school. If the children are not in the correct kit, they risk not being able to participate in the lesson.
Extra-Curricular:
Throughout the year children at Horn Park will participate in a wide range of physical activity, both within the P.E. lesson and during extra-curricular clubs. Each term an After-school activities schedule is available, clubs include; gymnastics, football, basketball, boxing, and multi-sports, which have all been well attended by both KS1 and KS2 children. Parents and Carers will have the opportunity each full term to register their interests for their children to attend the following term. Membership of clubs does not roll over from one full term to another so please look out for communications to register your interest.
Competitions:
We continue to enter as many sporting competitions in the borough as possible and are looking forward to attending basketball, athletics, tag rugby, cricket, and football competitions each school year. This is a fantastic opportunity for children to participate and compete against other schools from around the borough, giving children the chance to display their talent and represent our school with pride. Indeed, we still have a lot to live up to in the football league and cup – as former winners of the Charlton & Area Football Champion league!
Each year we aim to continue to provide children across the partnership with the opportunity to compete against each other. We are working collaboratively with schools across the partnership to organise termly competitions.
Events:
25 children from Year 6 visited the O2 to watch the Nitto ATP World tour tennis finals. It was a fantastic day out where we were fortunate enough to watch a doubles match and Roger Federer beat Marin Cillic in a three-set thriller! The atmosphere at the O2 was incredible and it was inspirational for the children to watch such remarkable sporting heroes, such as Roger Federer, live.
One of our most exciting sporting moments at Horn Park came when the Year 5 and 6 football team won both the Charlton and Area Football League and the Charlton FC Primary tournament! This was something the boys and girls will always remember – the games took place at 'The Valley' and they loved the atmosphere and excitement that came with playing in this iconic ground. This is a huge achievement and is the first time Horn Park have had such a celebrated football team! Well done to all involved!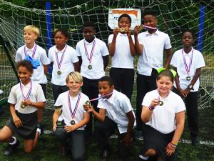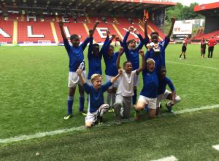 Gardening:
Gardening in school aims to provide us with healthy home-grown food and improve the school environment. Children's appreciation of plants starts in Nursery and Reception who have their own outdoor gardens and mud kitchens. Forest School teaches children to respect habitats and understand how all living things depend on each other.
Growing crops in the Kitchen Garden and maintaining the new orchard provides and memorable learning experience which also has a positive impact on the children's mental and physical wellbeing. A wide variety of crops are grown by children who learn to care for and nurture the plants. Often in the spring and summer our home-grown crops are served by children in the lunch hall. Gardening monitors ensure plants are watered in the summer and that compost bins are emptied regularly. Composting food and paper waste improves our sustainability.
The most recent addition to our Kitchen Garden is the greenhouse which will increase the range of foods we can grow and extend the time we have in which grow them in. In the future we plan to increase the amount of food grown on site and use more rainwater when watering plants.