School Meals
All children in reception, year 1 and year 2 are entitled to free school hot lunch, paid for by the government. We encourage all families with children in these year groups to take up this offer of a nutritious healthy school lunch. Please see the latest menu below.
There is a small payment for years 3-6 unless you are entitled to free school meals based on household income, the cost of a school meal is now £2.59 per day / £12.95 per week. All monies must be paid in advance weekly by Monday morning. Please remember that school meals or packed lunches should be taken half termly. If your child wishes to change, please inform the office who will then provide the kitchen staff with the correct numbers for the day.
If you think you may be eligible for free school meals please speak to Mrs Rose in the school office to complete a form. Benefits will not be backdated so if entitlements are not applied for in time you will have to pay for your child's school lunch. School meals can now be paid online through My Child At School website or Mobile App. For more information about paying online, please ask a member of the school office team.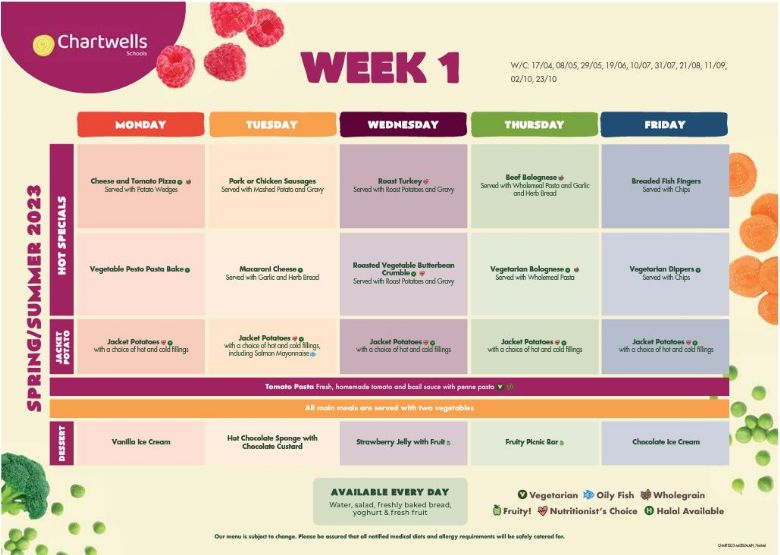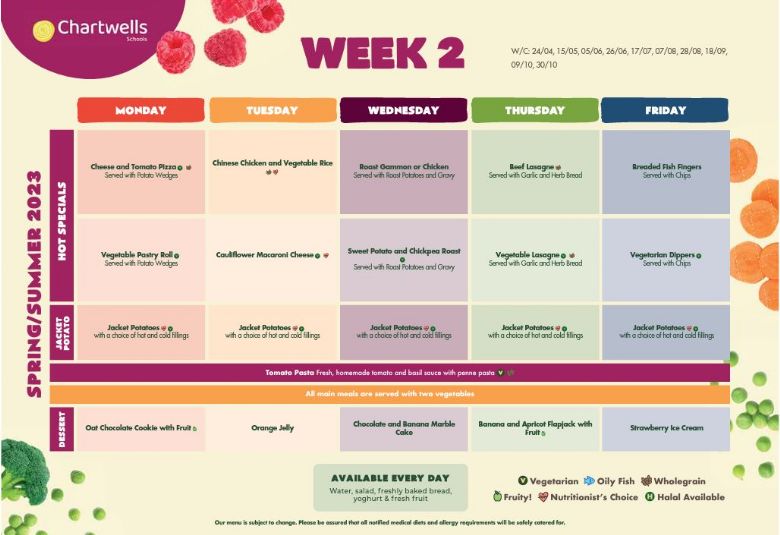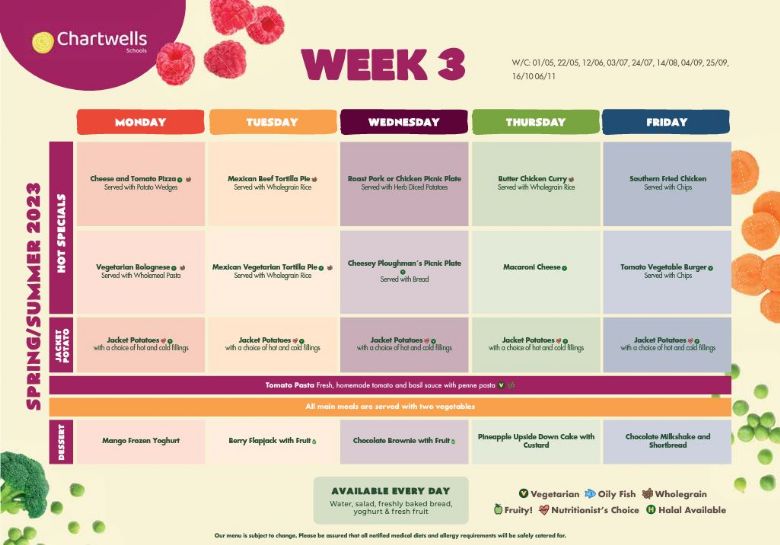 Please note that the above menus may be subject to change.
The Chartwells Approach to Medical Diets
Chartwells welcome your feedback - please click here to complete the survey